https://www.zenmod.in.rs/wp-content/uploads/2017/03/Kuzma-at-ZMs.jpg
675
1200
Zen Mod
https://zenmod.in.rs/wp-content/uploads/2020/02/zen-mod-labs-black.png
Zen Mod
2017-03-08 19:12:57
2020-02-03 12:41:26
Doing some fine TT work these days ......
Baby DiyA member Davor had misbehaving Garrard 401, so we agreed that I'll try to make some Vodoo .
Misbehave – most probably dry bearings, hopefully nothing more.
https://www.zenmod.in.rs/wp-content/uploads/2017/03/WP_20170303_13_48_27_Pro.jpg
675
1200
Zen Mod
https://zenmod.in.rs/wp-content/uploads/2020/02/zen-mod-labs-black.png
Zen Mod
2017-03-07 23:02:32
2017-03-08 02:03:19
Garrard 401 service
Funny pair is in possession of HiFish – Buddy from Baby DiyA ;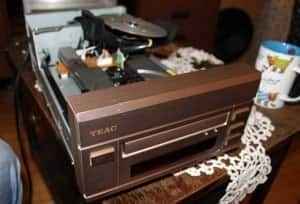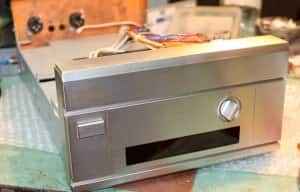 Lately , transport (P-700 ) started making troubles with drawer mech , so attempt to repair that was perfecttly timed for major rework of his twin cousin , D-700 .
Some cleaning , lubricating and exchange of rubber parts in mech. was everything needed to make transport functional again.
https://www.zenmod.in.rs/wp-content/uploads/2013/12/IMG_9139.jpg
819
1200
Zen Mod
https://zenmod.in.rs/wp-content/uploads/2020/02/zen-mod-labs-black.png
Zen Mod
2013-12-17 21:20:29
2013-12-23 20:26:08
Teac Twins : P-700 & D-700 , rejuvenation